---
---
Earth Day-Bay Day is a FREE, family-friendly community festival filled with an abundance of interactive/educational exhibits and activities, wild animal shows, plant give away, food, freebies and more. Our goal is to bring Education, Conservation, Participation, Habitat Protection, and Career Choices in the community together in a fun atmosphere to help educate and promote environmental awareness here in our Coastal Bend!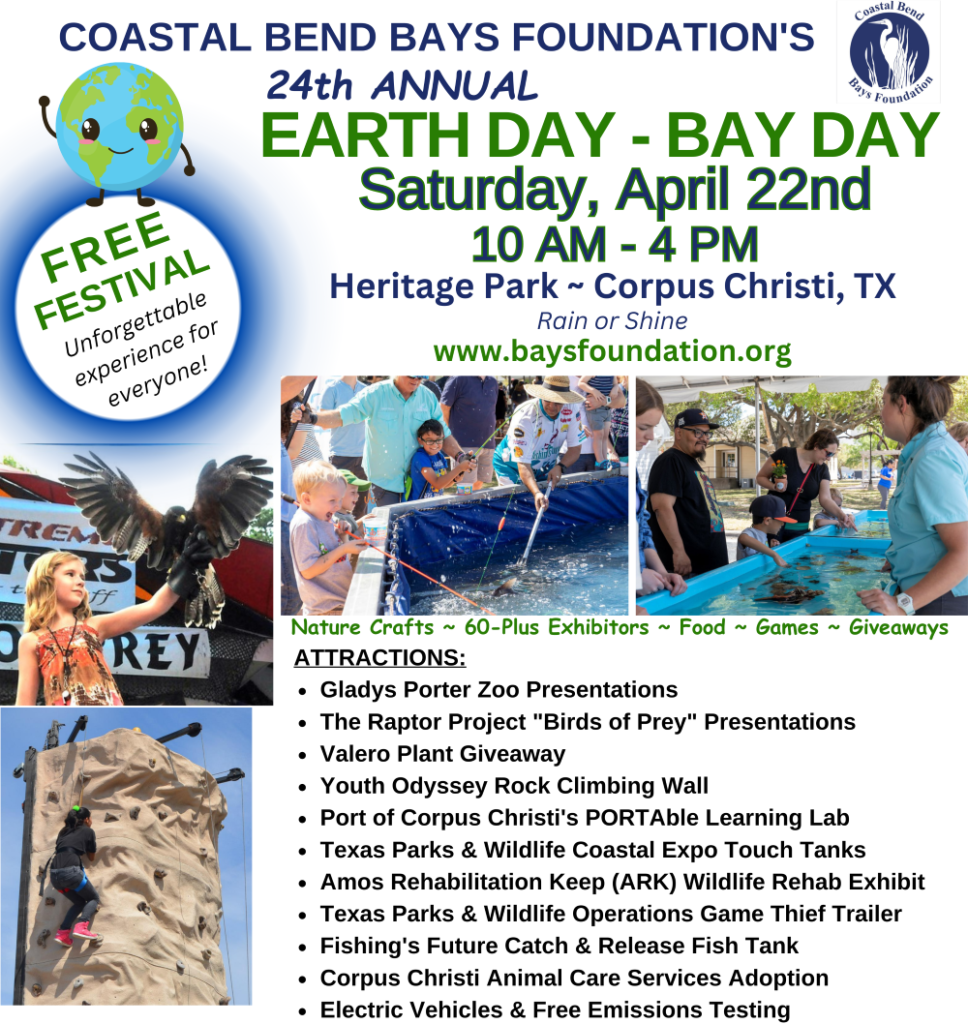 ---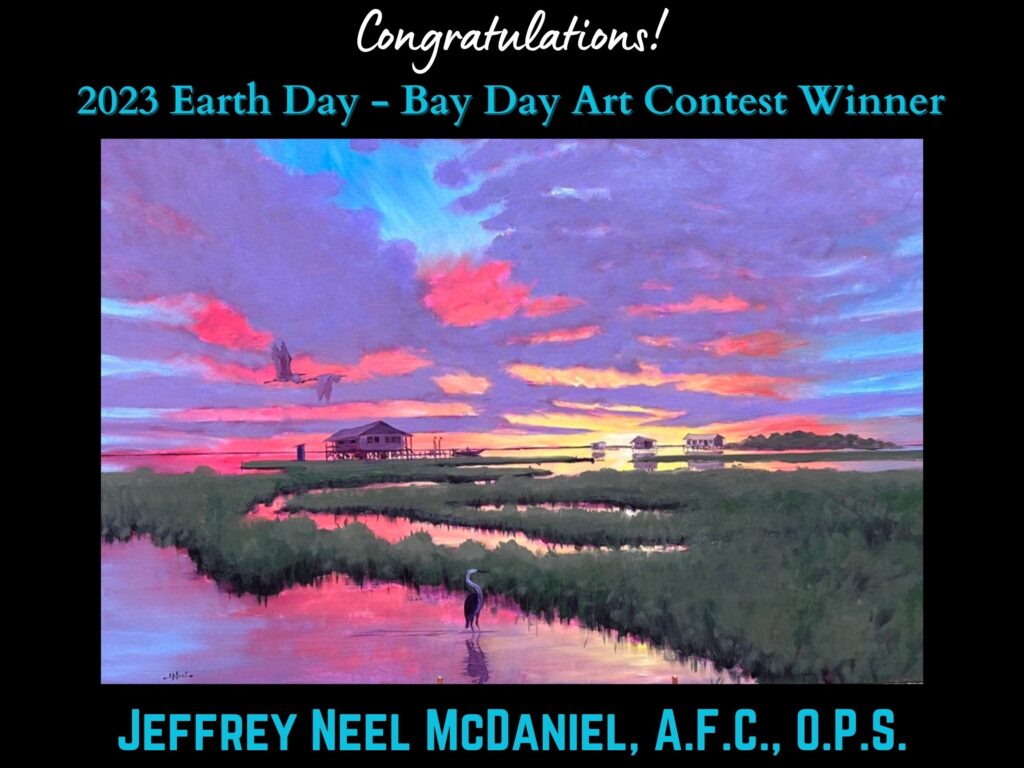 Thank you Jeffrey Neel McDaniel, A.F.C., O.P.S. and everyone that submitted amazing artwork showcasing the natural beauty of the Texas Coastal Bend's wildlife, landscapes and waterways! Get your free poster at Earth Day-Bay Day on April 22 at Heritage Park! McDaniel is slated to be at the FREE festival autographing posters. Image shown is titled: Oil Painting "Laguna Light Show #3"
---
Interested in being a key part of our 2023 Earth Day-Bay Day festival on April 22 at Heritage Park?
Earth Day-Bay Day is funded in part by donations from local businesses and industry that are recognized as Earth Day-Bay Day sponsors. Sponsor benefits may include logo on all Earth Day-Bay Day marketing materials, banners, social media recognition and more. Contact Cristal Guerrero at [email protected] for more information on sponsoring Bay Day.
Does your organization or business have an exciting, engaging environmental message to share? If you would like to be considered to exhibit at Earth Day-Bay, please contact Tosha Patterson at [email protected]. Exhibit space is FREE for non-profits. Exhibit space fees apply to private/for-profit businesses.
Volunteers at Earth Day-Bay Day: Help with event set up and pack up, run educational booths, grounds maintenance, survey attendees, and more!
Make an impact on our community by becoming a sponsor, exhibitor or volunteer!
FOR MORE INFORMATION CONTACT:
Satosha Patterson, Earth Day – Bay Day Project Manager
---
Thank you to our growing list of Sponsors!